Product Description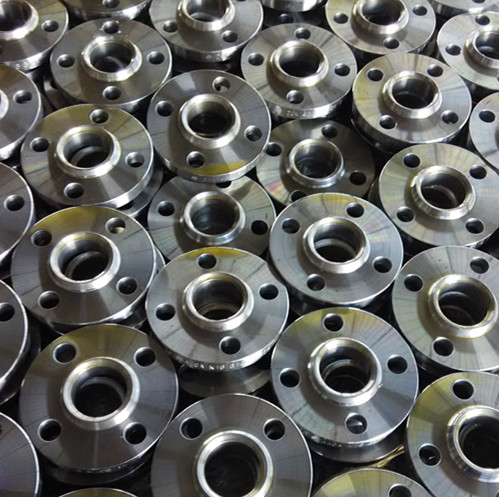 Carbon steel flange depending on the sealing surface has a variety of classification, the seal face different summarized below:
Flange sealing surface form and use of the environment has a direct relationship, JiMeng flange factory also repeatedly referred to the classification of the sealing surface in other documents.
1. Sealing face of the whole plane types (FF) : used in tablet form more flange with smaller environment suitable for kg pressure, such as PN1.0 conditions.
2. The concave and convex surface sealing surface type (FM) : more appeared on the butt and socket welding flange, not commonly used in the system, in the United States in European is more, more appeared in the PN4.0, PN6.4 MPA pressure level, but not conducive to the gasket replacement.
3. The sealing face of the convex type (RF) : convex flange's most widely used, more than in the U.S. the flange in PN2.0, PN5.0, PN10.0 MPA pressure rating, in the European flange multi-purpose in PN1.6, PN2.5 MPA pressure level.
4. Grooved face seal face type (TG) : usage with concave and convex surface is the same.
5. Ring groove surface sealing surface type (RJ) : often used with form of butt welding, socket welding of no, multi-purpose in an environment of high temperature and high pressure or both high, in the U.S. for PN10.0, PN15.0, PN25.0, PN42.0 MPA pressure levels, also used in pressure in the European level high pressure the ball above the flange.
JiMeng high-pressure flange pipe group co., LTD., specializing in the production of flange pipe fittings for more than 20 years, rich experience, advanced equipment, perfect sales, hope the new and old customers visit negotiate.