Product Description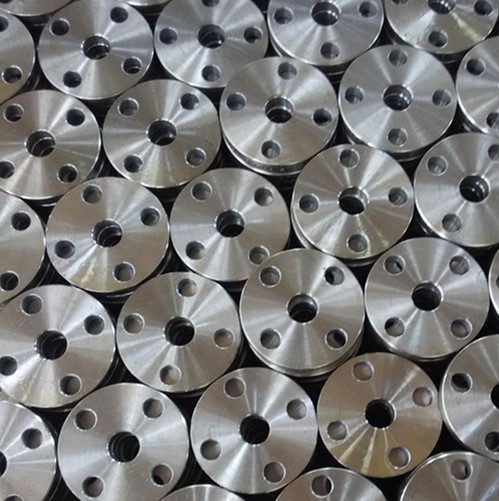 Flange (Flange) also called Flange or Flange.Flange is to make the pipe with pipe connecting parts, connection in the pipe end.On the flange hole, two flange bolt that even tight.The flange gasket seal.Flange threaded connection (screwed) flange and welding flange.


1, the serial number of the flange and the said method
(1) with the international chemical element symbols and their symbols to represent the chemical ingredients, in Arabic letters to represent the content, such as Chinese, Russian, 12 crni3a
(2) with a fixed number of digits to represent the class steel series or digital;Such as: the United States, Japan, 300 series, 400 series, 200 series;
(3) using the Latin alphabet and sequence of number, said purposes only.
2, the serial number of the flange rules in our country
(1) the element symbol
(2) use, Chinese pinyin, open hearth steel: P, rimmed steel: F, composed of steel: B, class A steel: A, T8:8, GCr15: ball
Combination of steel, spring steel, such as: 20 crmnti 60 simn, (with a few per C content)
Stainless steel, alloy tool steel (with a few parts per thousand) C content, such as: 1 cr18ni9 one over one thousand (i.e. 0.1% C), stainless C 0.08% or less, such as 0 cr18ni9, ultra-low carbon cr17ni13mo C 0.03% or less, such as 0
3, international stainless steel flange labeling method:
The American institute of steel is to mark all kinds of standard level in the three figures wrought stainless steel.Among them:
1) stainless steel flange with large austenite size 200 and 300 series digital sign,
(2) the ferrite and martensite in shape with 400 series stainless steel digital representation.For example, some relatively common austenitic stainless steel is 201, 304, 316 and 201,
(3) ferritic stainless steel in 430 and 446 for tags, martensitic stainless steel in 410, 420 and 440 c for tags, bipolar (austenitic - ferrite),
(4), precipitation hardening stainless steel stainless steel and iron content less than 50% of the high alloy is usually USES the name of the patent or trademark name.