Product Description
The depth of the slot flange is for flat welding flange processing, can also be regarded as a form of non-standard flange.Because the flange of the slot position and flange groove width, depth, need to be customized according to customer's requirements.Is basically the customer issue the detailed drawings, we carry on the processing according to drawing.This kind of flange is commonly used in compressive capacity of smaller devices, cost is higher than plate flat welding flange, because of the need for flange slot, so we need to increase the cost.


Most of the slot flange the slot position has two, one is in the inner diameter of the flange edge, open a circular groove;Or open a slot in the intermediate position of the flange.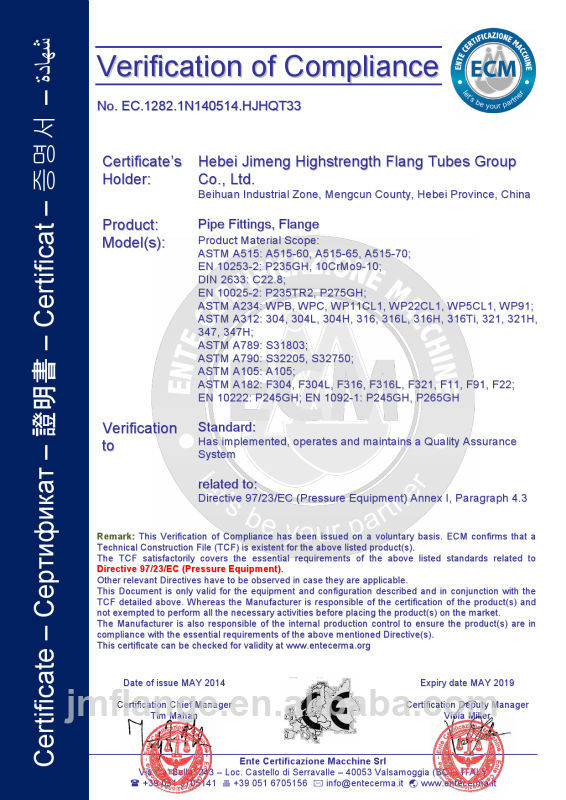 Slot flange belongs to the special flange, if it is above the flange of the commonly used specifications slot, the price is more expensive than commonly used specifications of the flange price, quantity can be made;But if drawings custom-made flange on the slot, and a custom flange and flange is different, the price is expensive, and the number of too little also have no way to order.


Because this kind of special-shaped flange to flange changes with conventional processing, so want to open die forging production, if the quantity is too little, average to each flange of the above cost is too high, the customer will not satisfied.So this order we just don't pick up, in order to avoid the customer said that our products are too expensive.